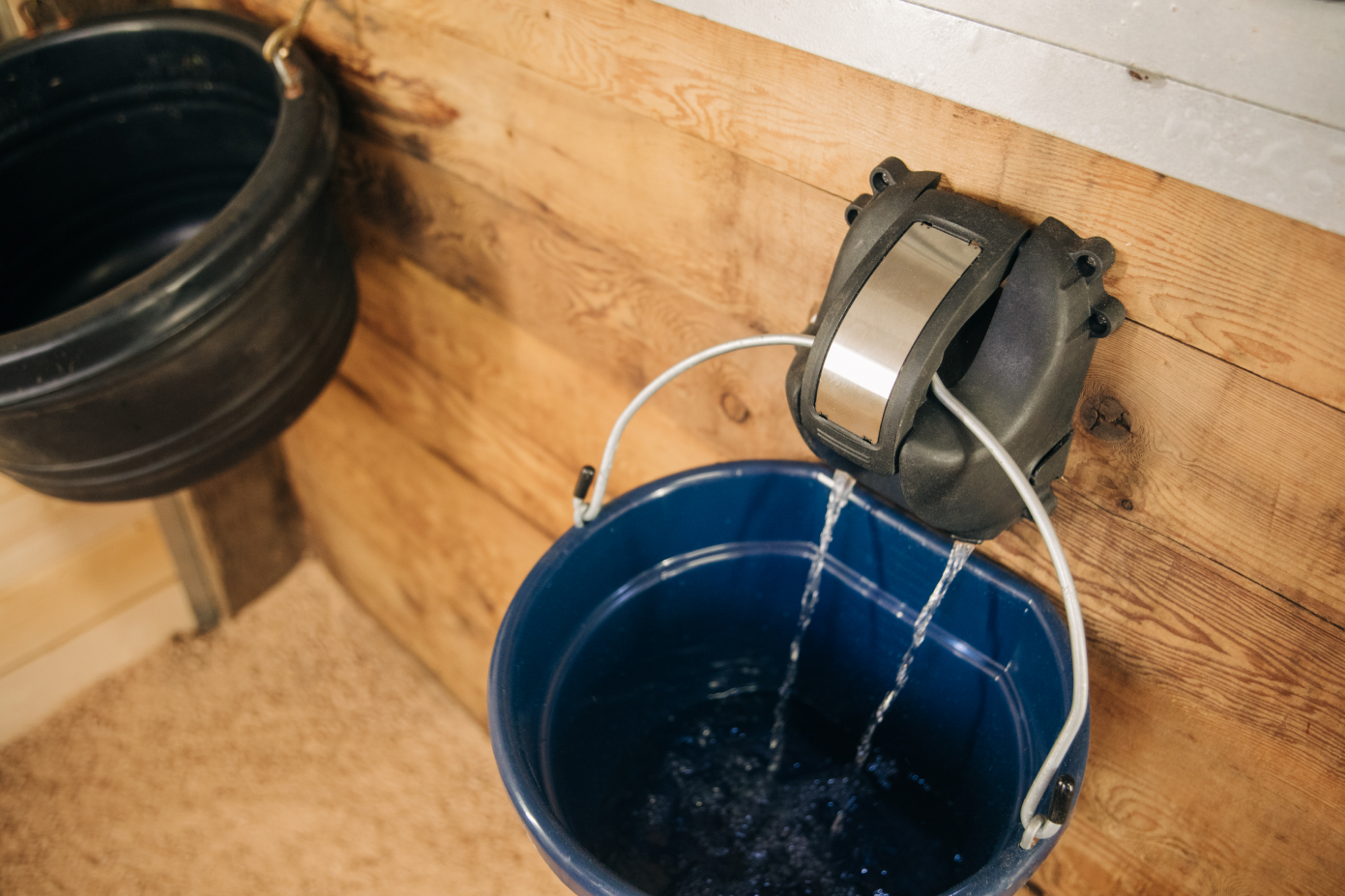 NO FLOATS, LEVERS, OR MOVING PARTS
It won't clog, stick, flood, or crack. Ultrasonic sensors detect the water level and refill without any submerged or wear-outable moving parts for unrivaled reliability and easy cleaning. There's nothing in your horse's waterer but water!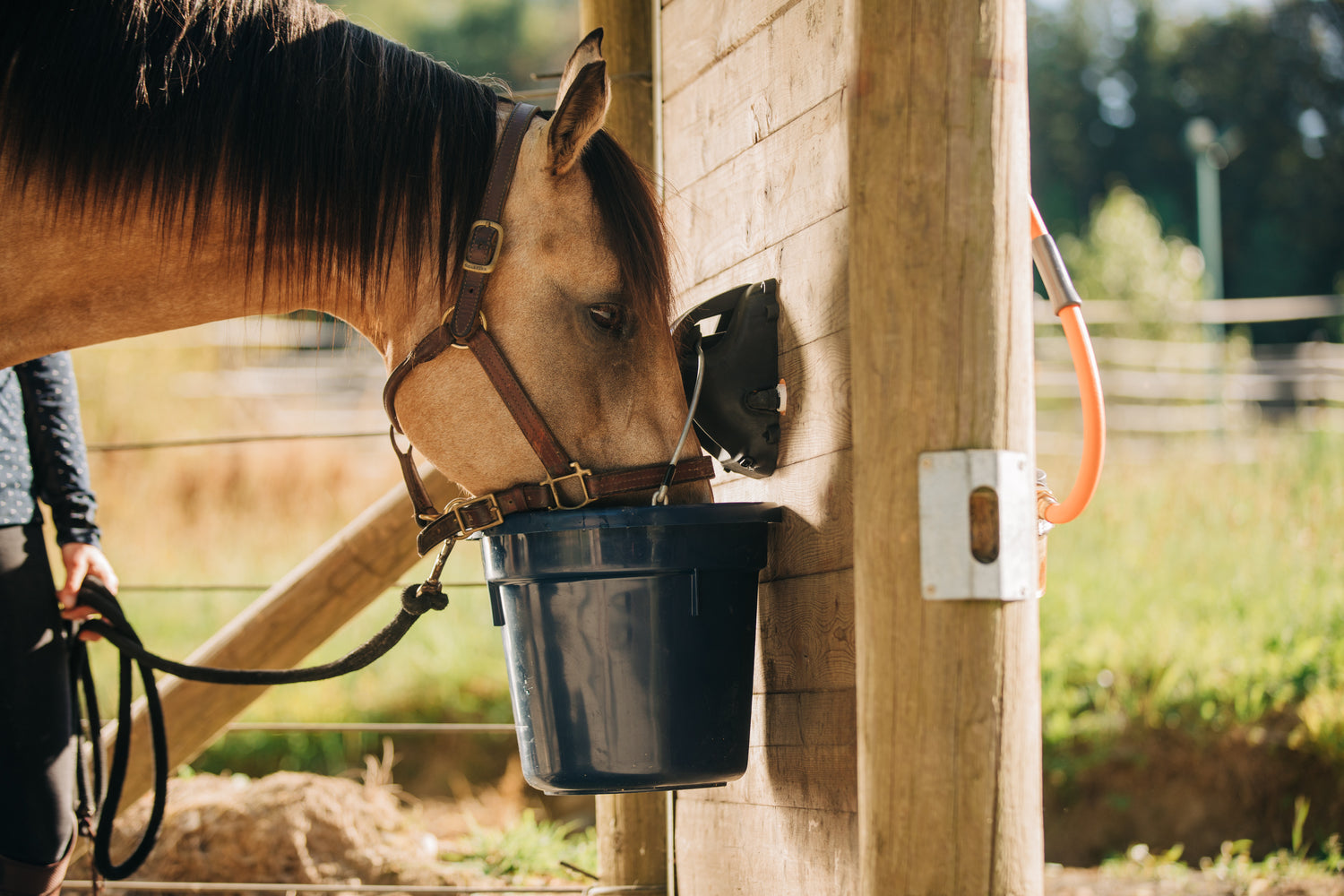 THE BUCKET THAT EVERYONE LOVES
Through extensive research with both horses and humans, we learned that most horses prefer to drink out of a 5-gallon bucket. It's plenty of water for the horse to drink deeply without interruption, but not so much that it's difficult to dump or clean. To make things even easier, we built an option in the app to keep buckets half-full on cleaning day.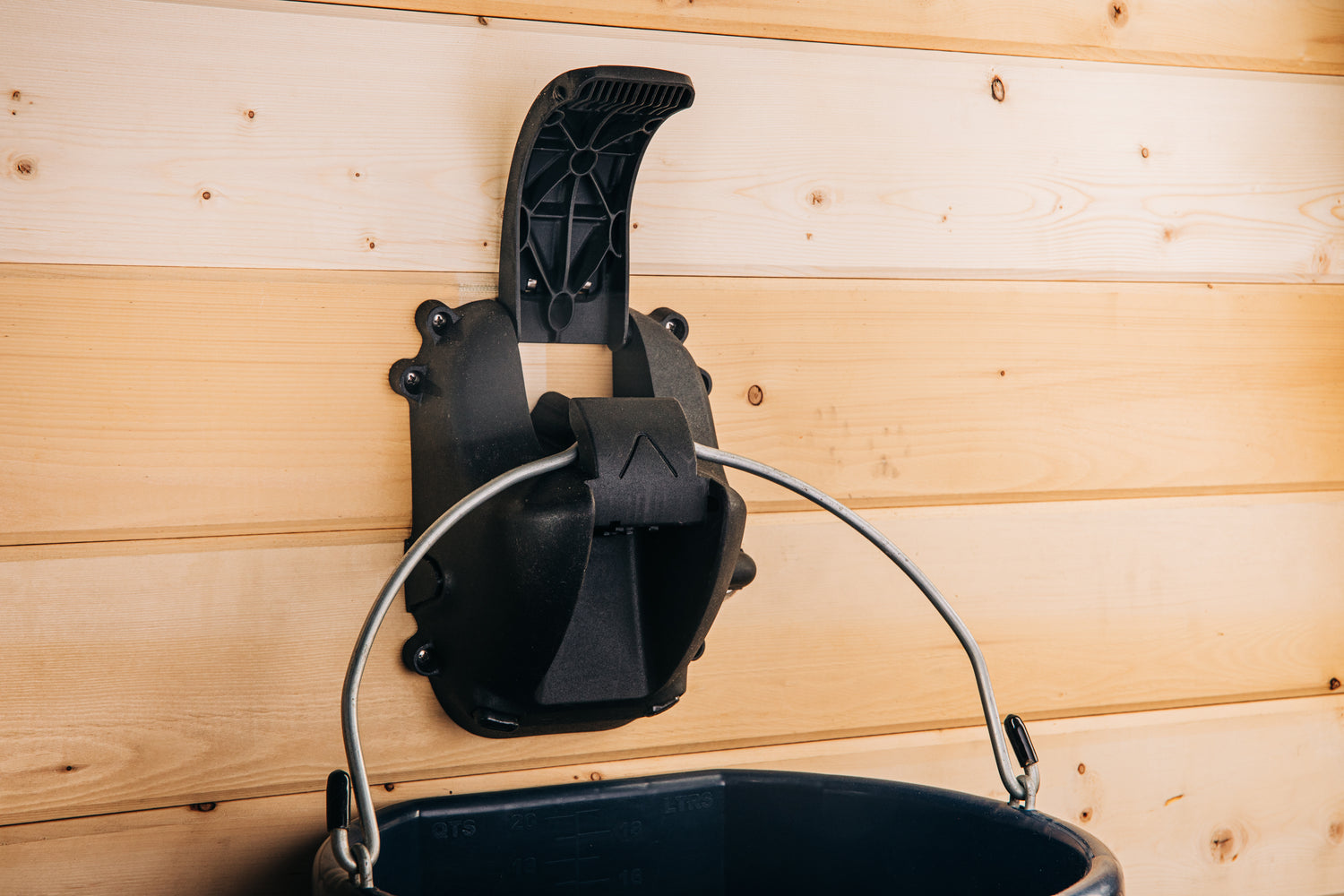 SLEEK, HORSE-FRIENDLY DESIGN
Designed for horses by horse owners, Cascada's rounded profile, heavy-duty moulded plastics, and stainless steel chew plate were made to take abuse while being gentle and safe. The hook and arm will hold the bucket securely for normal play, but can open and give way in an emergency.
BUILT-IN FREEZE PROTECTION
Don't let winter weather slow you down! Cascada's internal freeze protection system has been tested to zero degrees Fahrenheit. AKA 32 degrees below freezing!
Digital temperature sensors activate low-voltage heaters as needed to keep fresh water flowing. Use with a heated or insulated bucket for a completely chill-proof, hands-off watering system!
Live somewhere warmer? Cascada knows that and won't heat things up unnecessarily and waste electricity.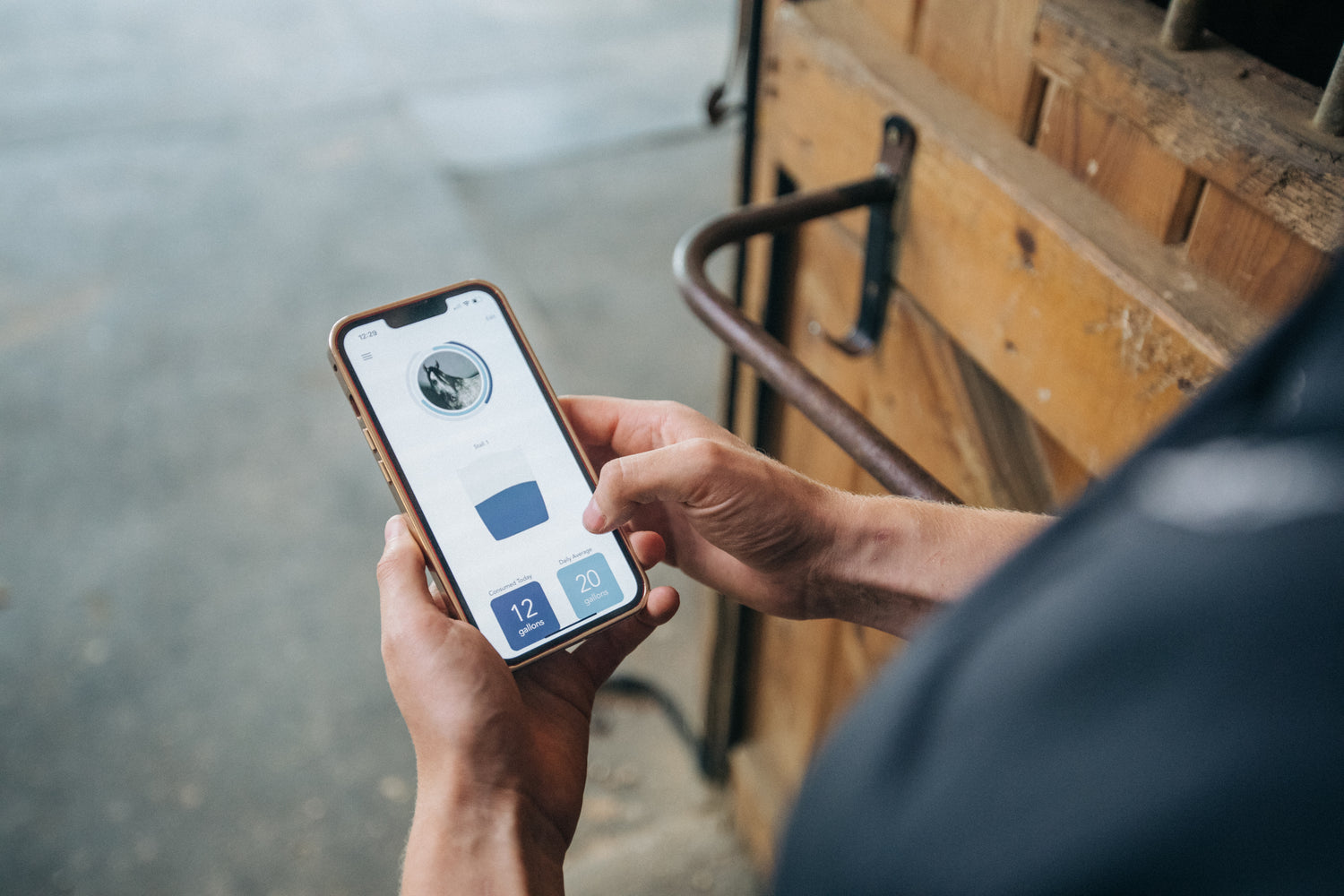 ALWAYS KNOW HOW MUCH YOUR HORSE IS DRINKING
Cascada is the first and only automatic waterer to track your horses' water consumption in an app. Cascada sees how much they are drinking, learns their normal drinking habits, and alerts you if there's a change.
Check Out the App
THERE'S REALLY NO COMPARISON
Cascada costs less than the other automatic waterers in its class and has so much more to offer!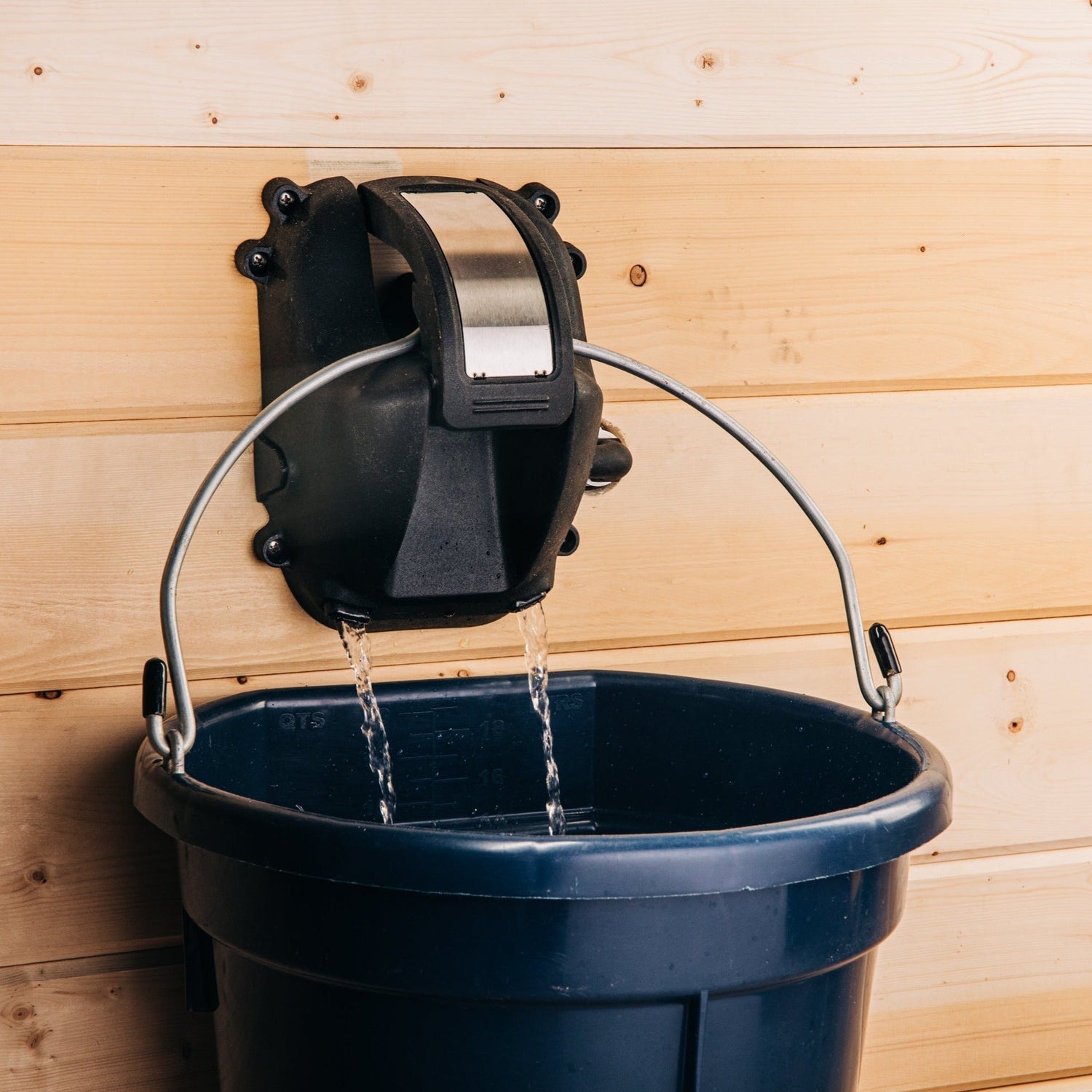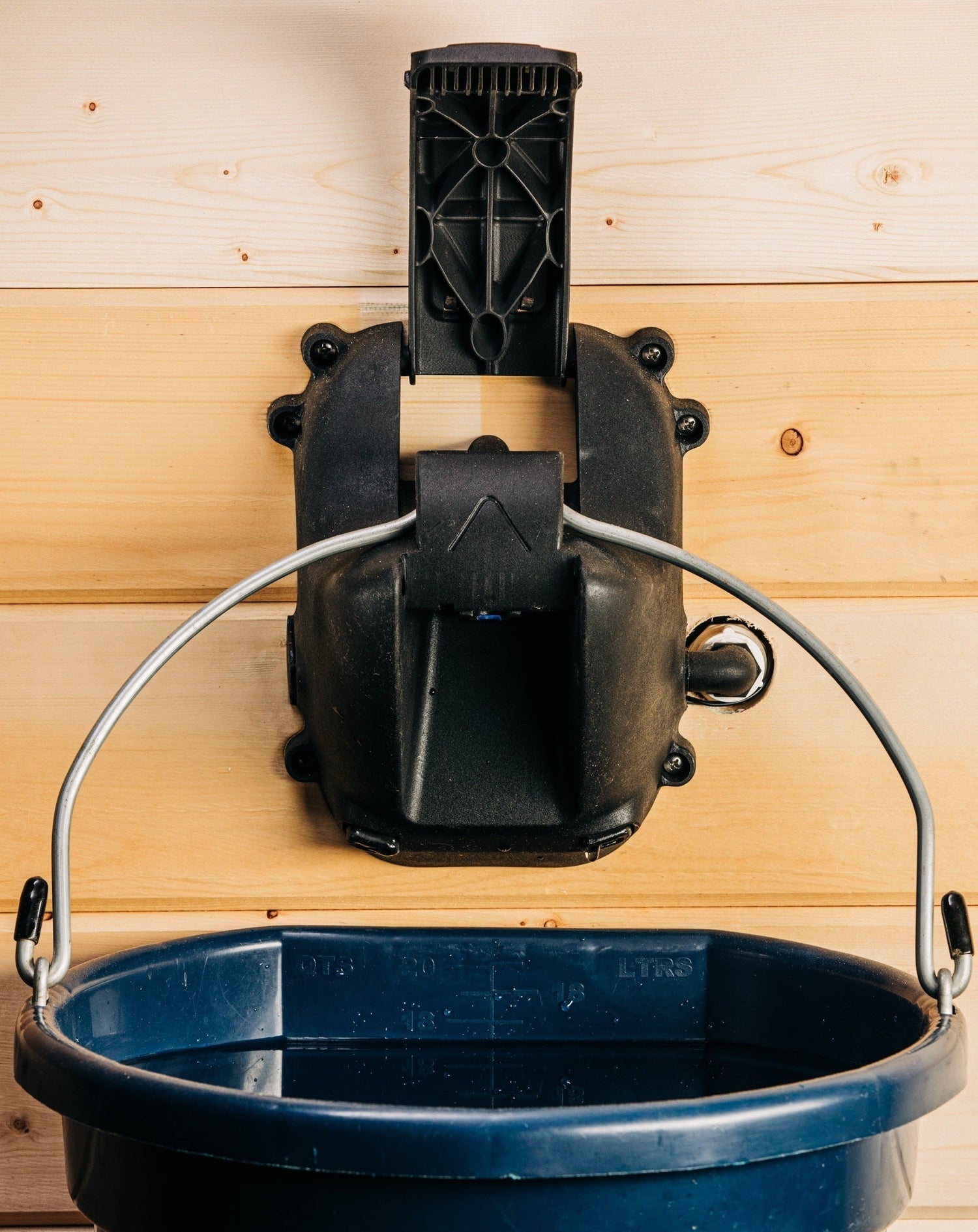 Cascada Waterer
Regular price

$799.00

Sale price

$799.00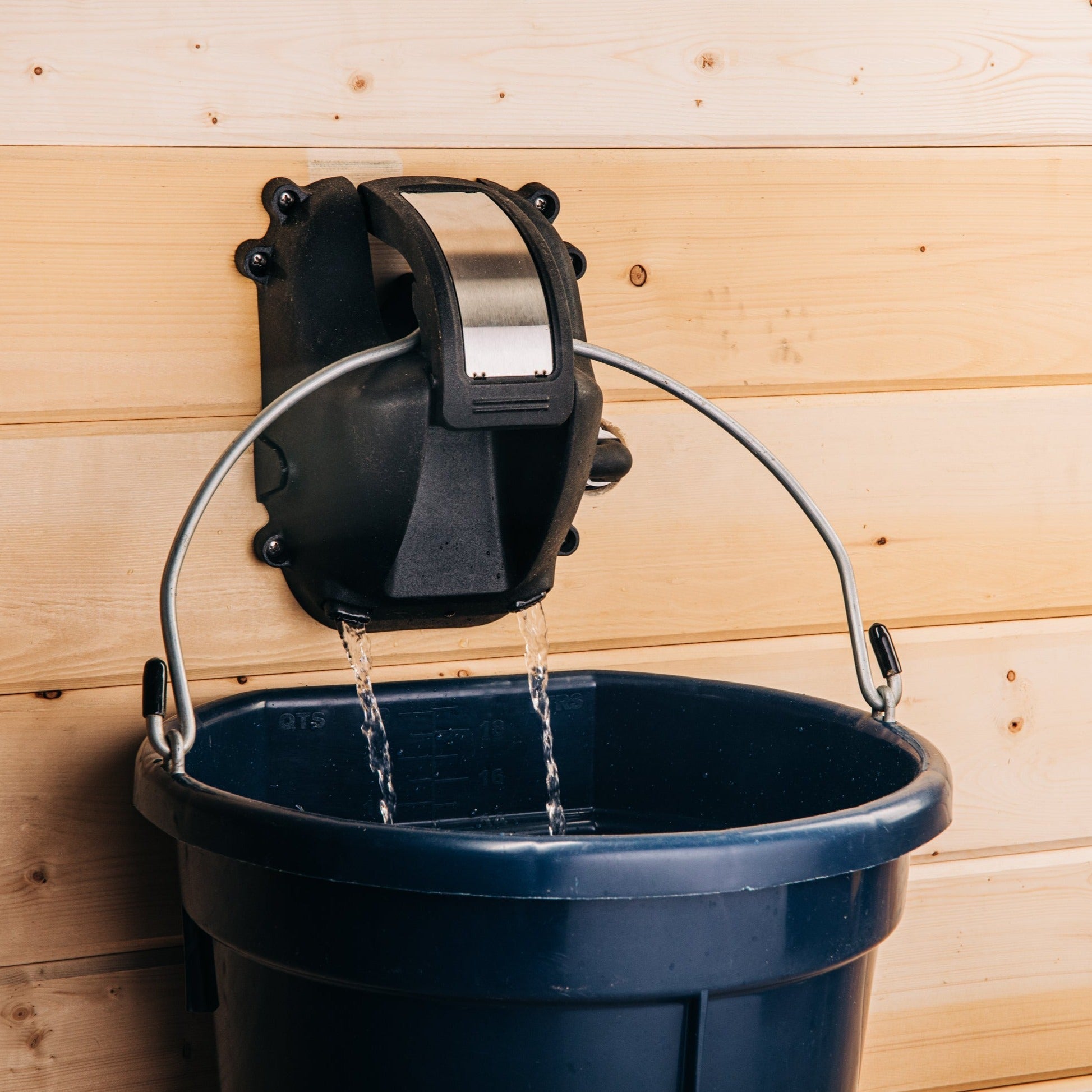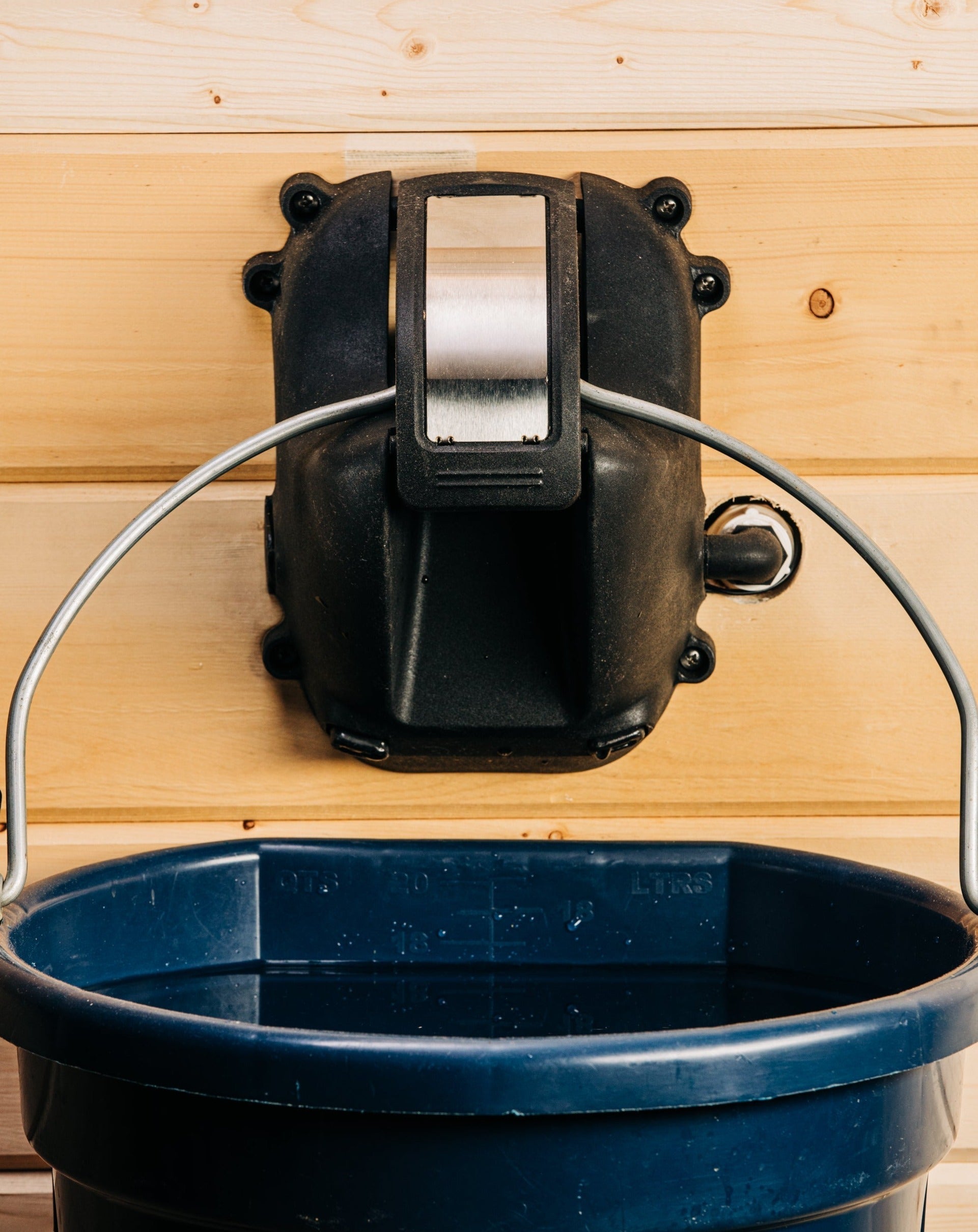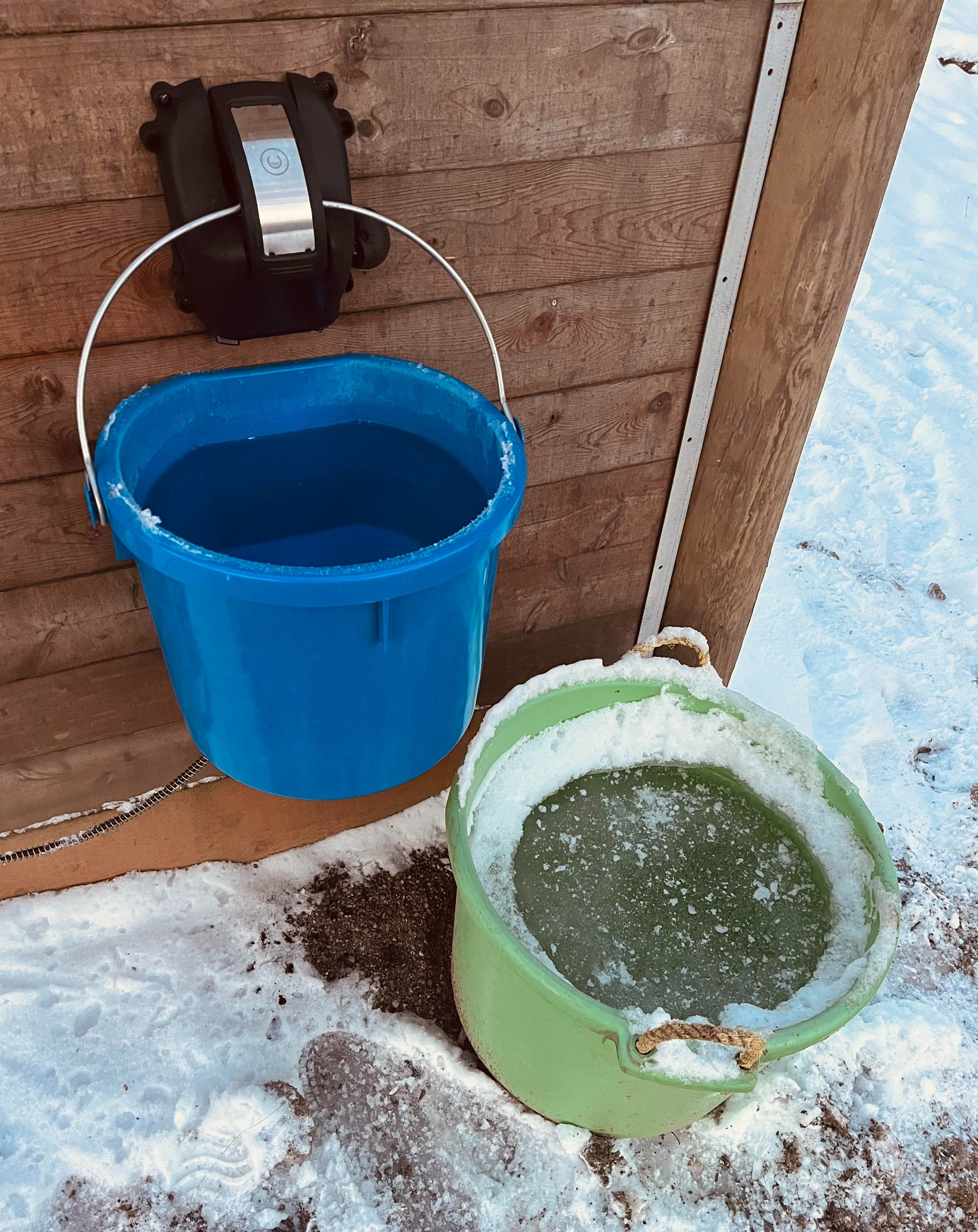 THE WORLD'S MOST ADVANCED AUTO WATERER
CONTACTLESS FILLING

Advanced water sensing technology reliably fills your horse's bucket without submerged floats or other moving parts.

EASIEST TO CLEAN

No hard to scrub nooks and crannies to trap funk in your horse's water. Simply lift the arm and take the bucket off the hook to dump or clean.

5-GALLON BUCKET

Horses are immediately comfortable drinking from the familiar bucket in a size that encourages deeper, fuller drinks.

SAFE AND ATTRACTIVE

Smooth, rounded edges and sleek high-tech design that looks nice in any barn and helps prevent injuries.

SMART SOFTWARE

Cascada waits until your horse has finished drinking to refill so she won't get spooked by a sudden stream of water mid-drink.

FREEZE-PROOF

The Cascada waterer heats itself to ensure fresh water is always flowing even during those cold winter months.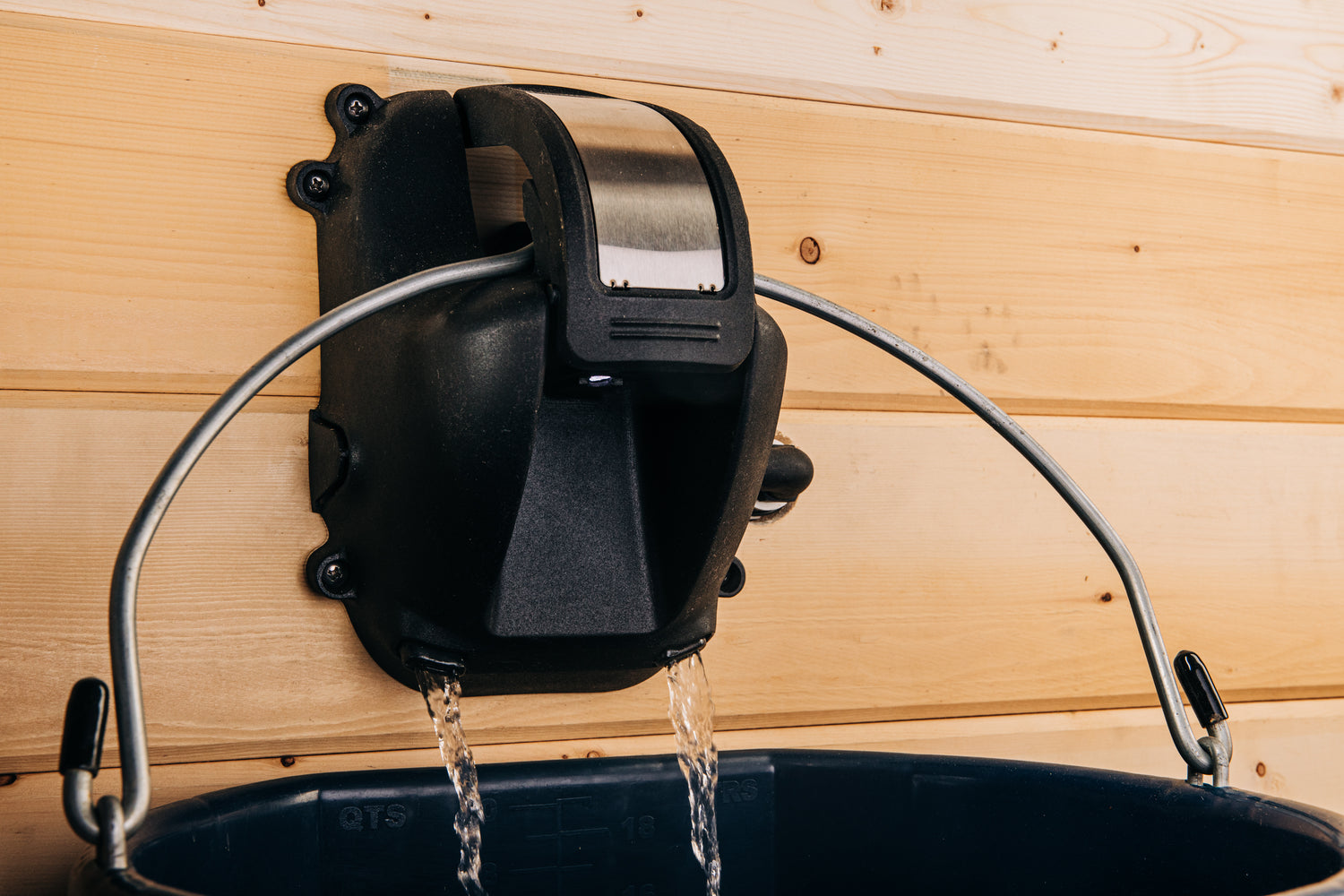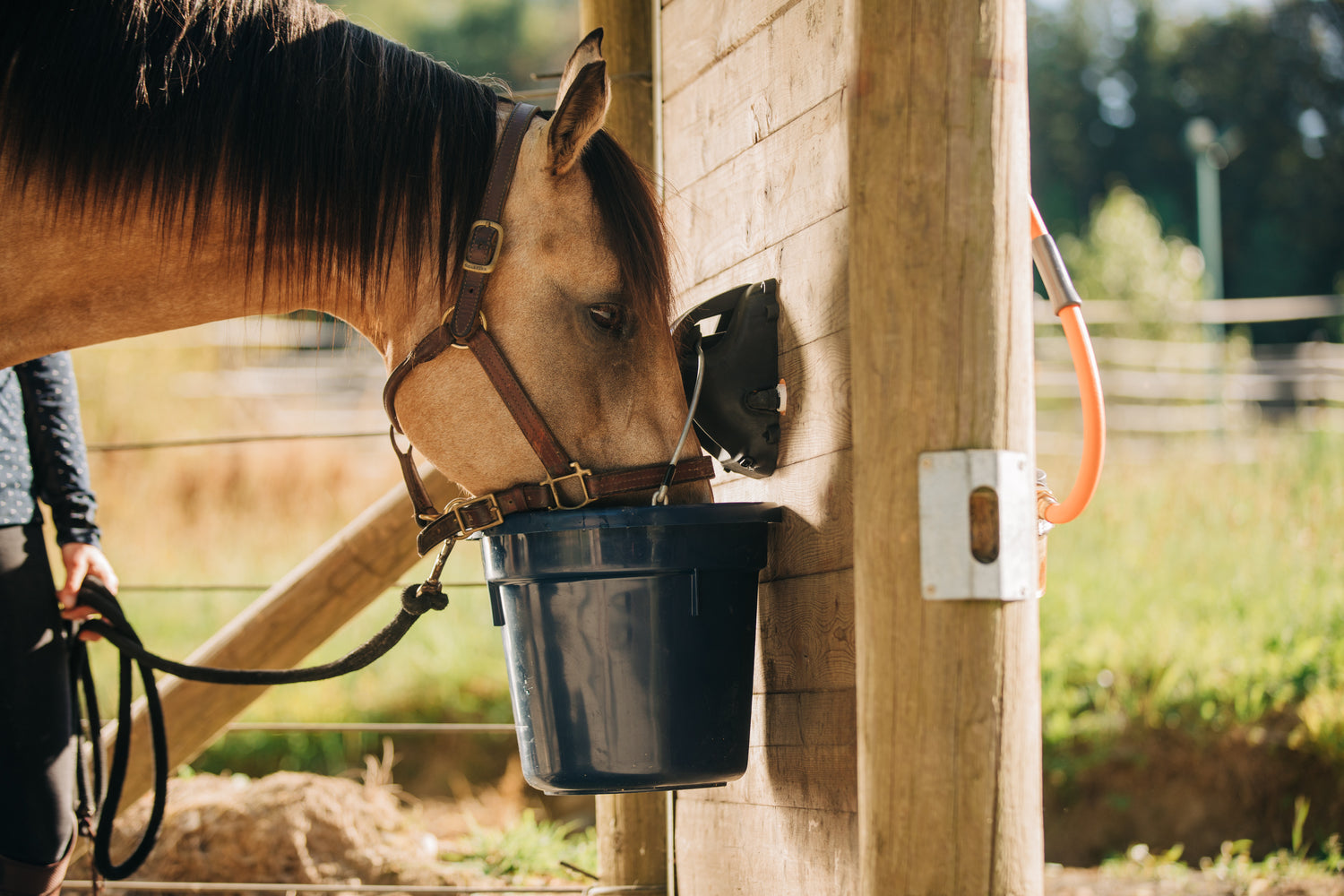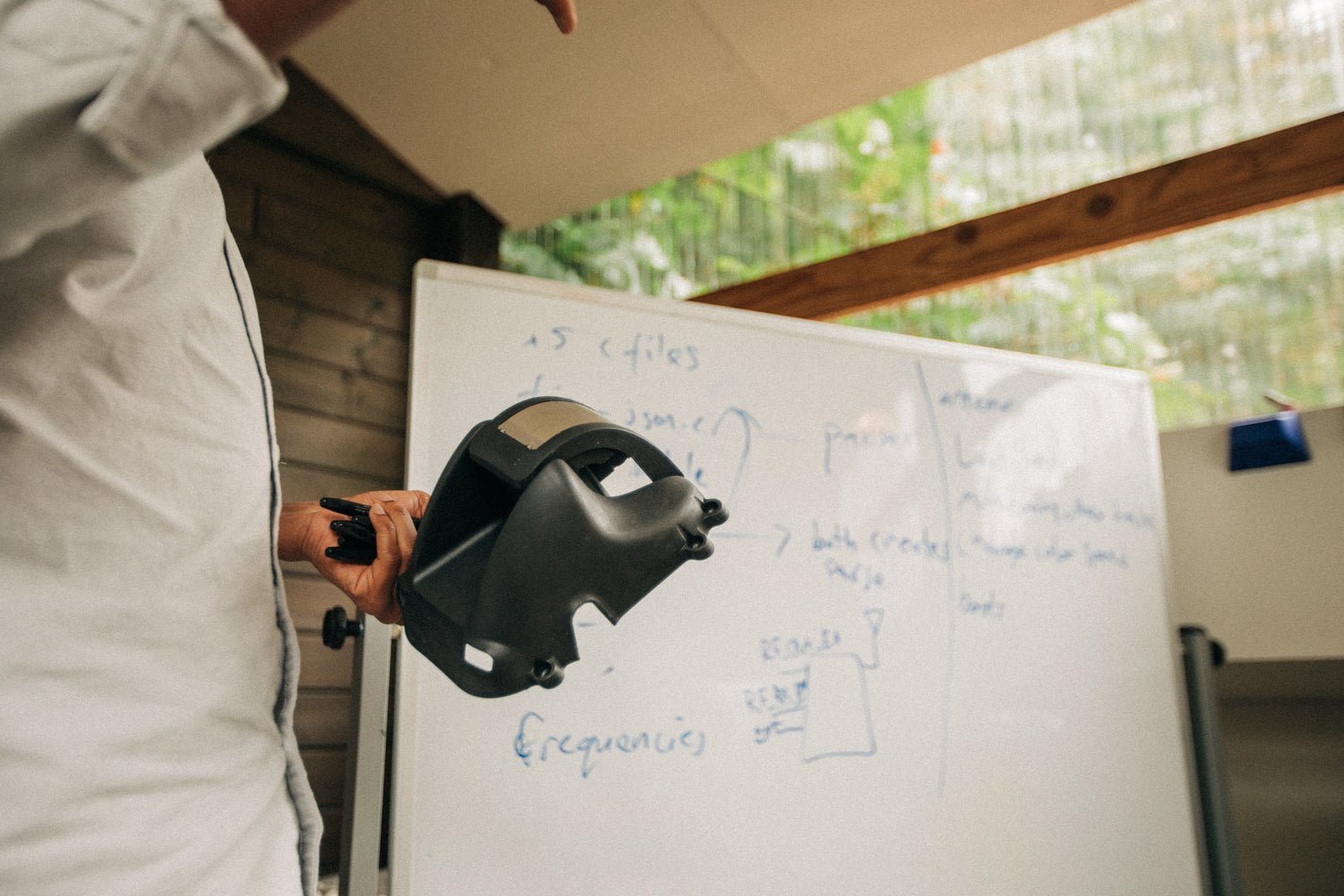 EASIEST INSTALLATION IN THE INDUSTRY
Installation is as easy as connecting your water line with the standard brass fitting, running the included safe low-voltage wire to your barn's nearest electrical junction, and screwing the waterer to the wall.
Installation Instructions
Your Waterer Questions. Answered.
Do I need WiFi in may barn for the waterer to work?

No! The Cascada waterer runs perfectly with no internet connection. 

However, to use the app's hydration tracking and other features, the Cascadas will have to have access to an internet connection. We are available to help you get connected!
Is the device heated? Will it freeze in the winter?

The Cascada Waterer has an internal freeze protection system that was tested to -10 degrees farenheit.

We also advise anyone installing in colder climates to ensure incoming water lines are insulated with heat tape and to use either an insulated or heated bucket (available here) for a totally hands-off winter watering system.
My horse destroys everything...how durable is the waterer?

As horse owners ourselves, we are all too familiar with horses that enjoy messing with things in their stalls. The waterer has a curved, compact enclosure made of strong moulded plastic that sits close to the wall for safety and holds up well against silly horse antics! 

The arm covering the bucket hook will break away if the horse gets caught on the bucket without damaging the horse or waterer.
Does it require electricity?

Yes, the Cascada waterer needs electricity to operate its sensors and freeze protection system. It's easy to connect to your nearest power outlet using the included low-voltage wire.

In the event of a power outage, you would need to fill buckets with a hose, or connect your Cascadas to a backup generator or power bank for long enough for the buckets to refill.
What's the installation process like?

The Cascada waterer screws right to your stall wall and connects to a water line with a standard screw fitting. Simply connect it to your nearest electrical outlet using the included safe low-voltage cord and it's ready to use.

We recommend shielding your water and power lines with some kind of flashing or pipe, or running them on the outside of the wall to protect them from curious chewers.

View the full installation instructions for more info.
It comes with a bucket, but can I use my own?

Accurate hydration tracking depends on bucket shape and size. The waterer is calibrated for the included commonly available bucket, but if you have one like it already, feel free to use what you have.
How much does it cost?

The Cascada waterer costs $799 and includes a free 5-gallon water bucket. An optional heated water bucket is available for $50.
READY TO WATER SMARTER?
Following a successful preview at the FEI World Cup Finals, Cascada waterers can now be purchased online for delivery from our Seattle-area workshop to anywhere in the USA.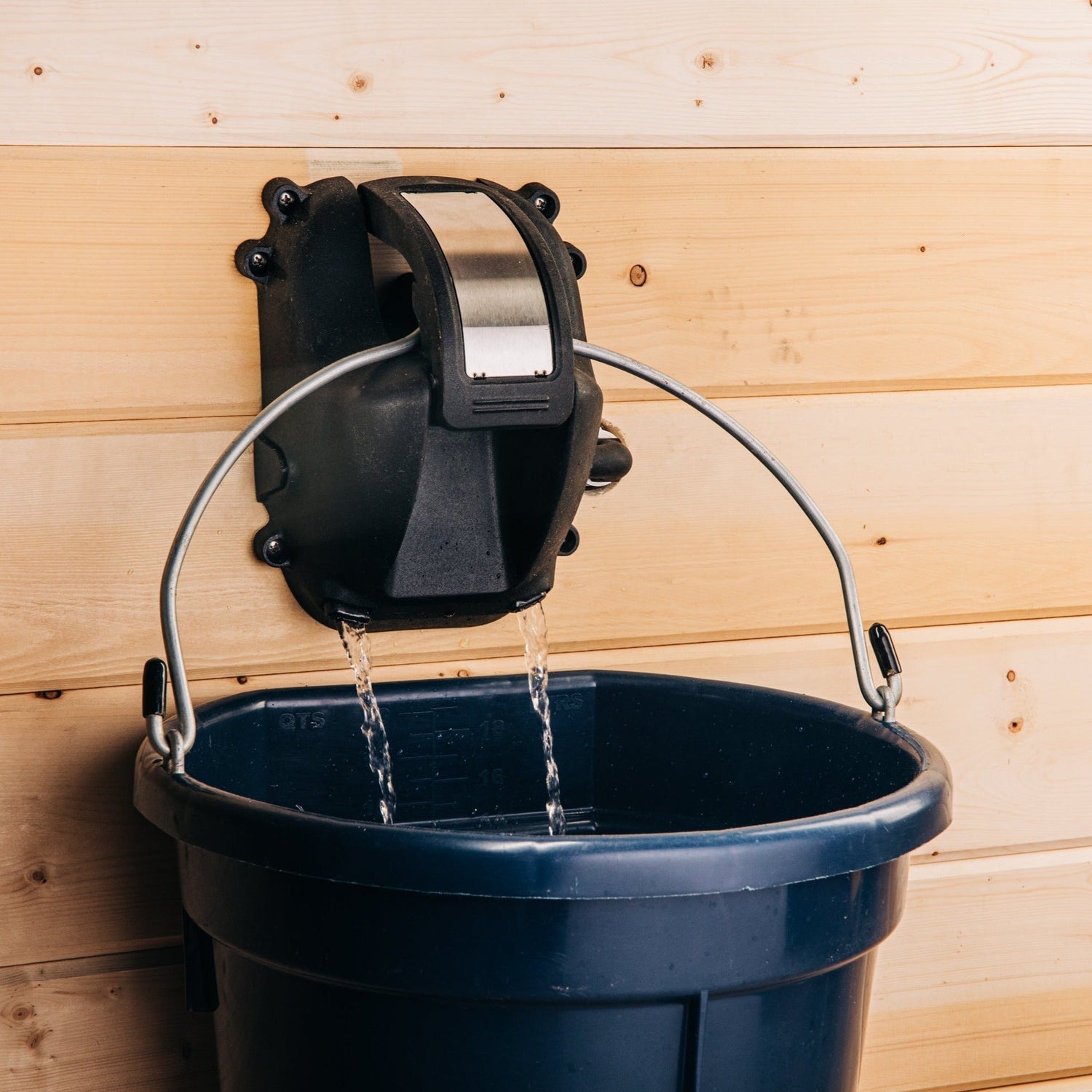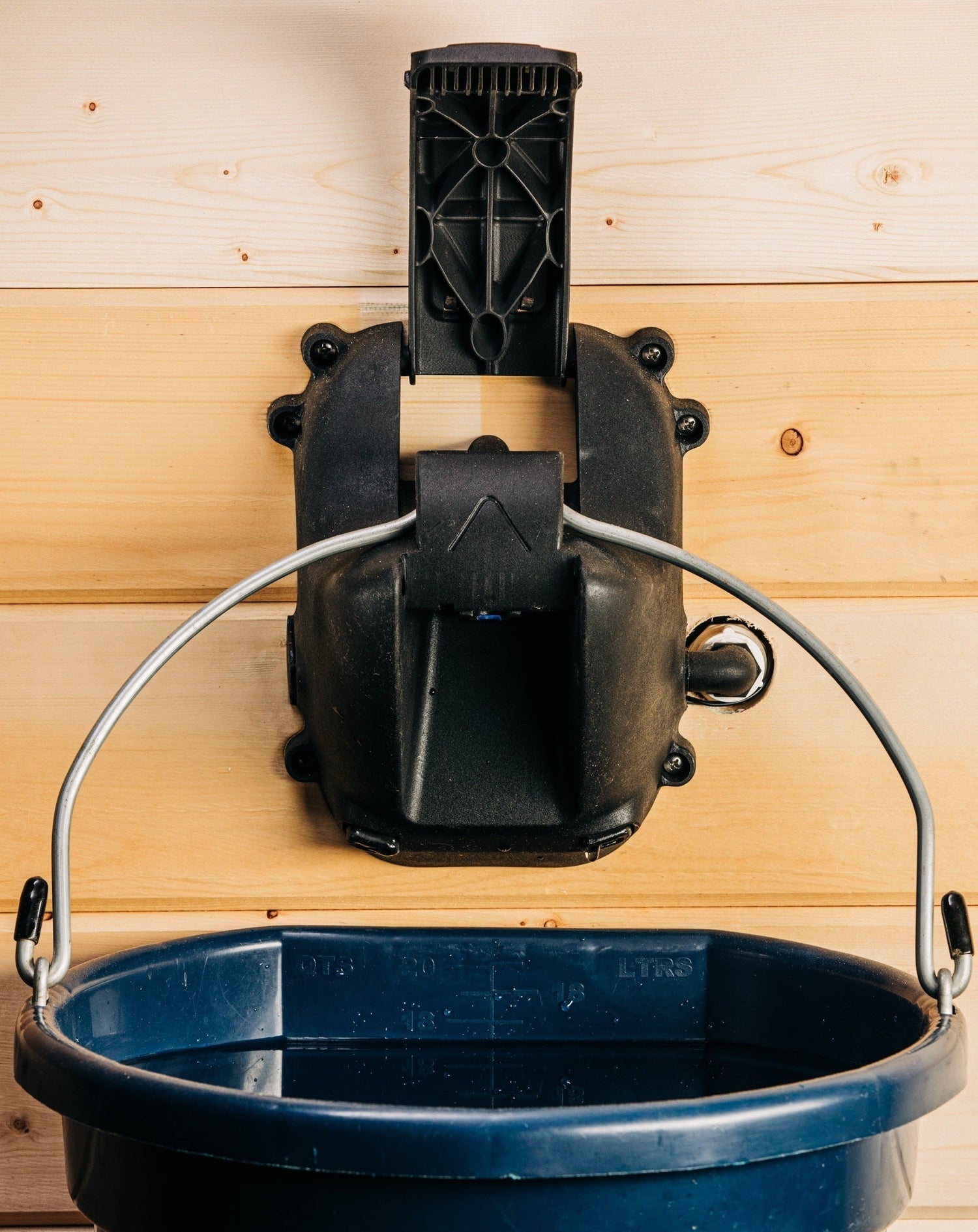 Cascada Waterer
Regular price

$799.00

Sale price

$799.00