The new way to water.
The Cascada equine waterer uses a contactless sensor, not a float or lever, to fill your water buckets perfectly every time + Cascada can track your horse's drinking behavior in the Cascada app and alert you if there's a problem. The future of automatic waterers is here!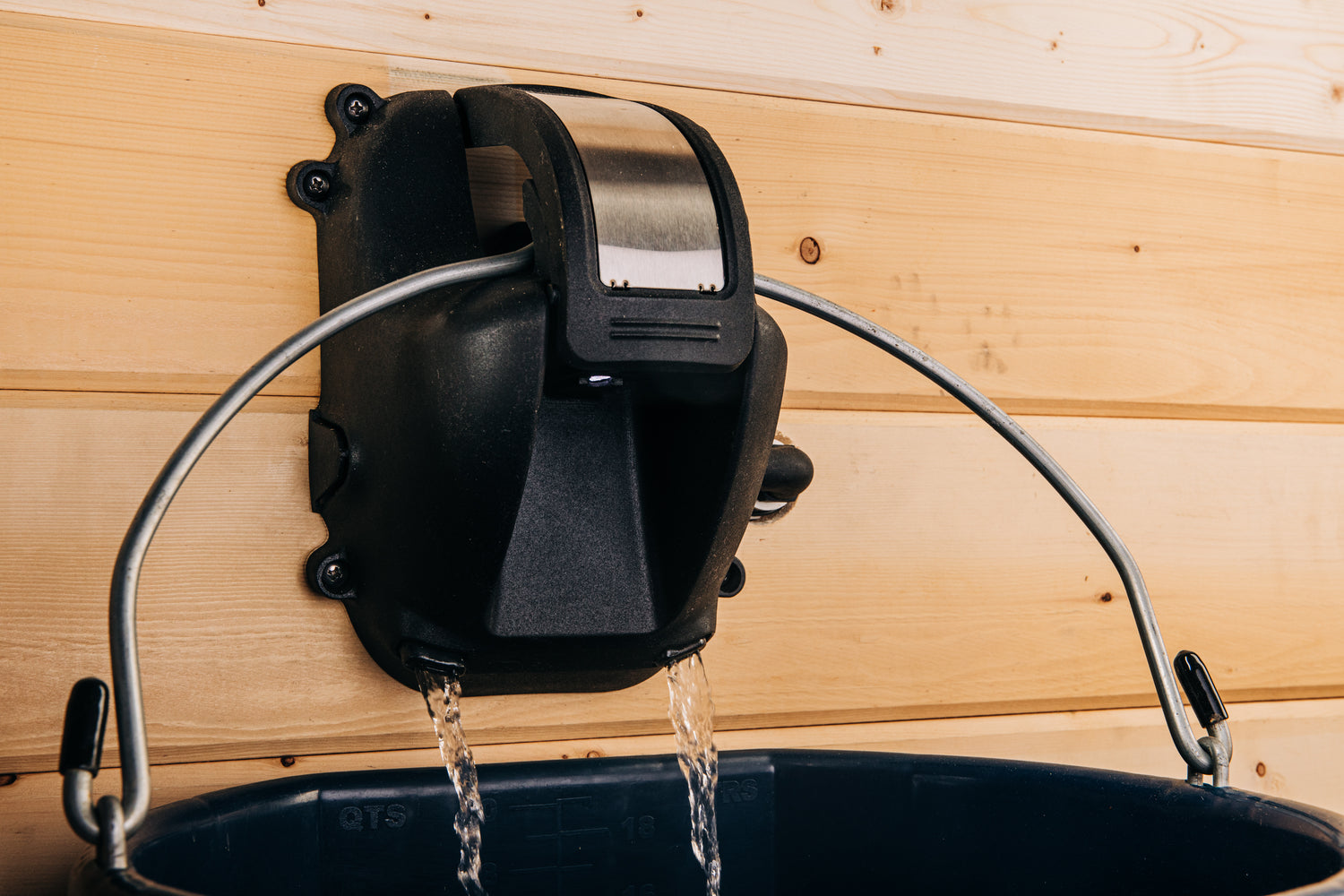 The Waterer
THE AUTO WATERER OF YOUR DREAMS
Cascada has no moving or submerged parts to clean or break. Horses drink comfortably from a normal water bucket. The contactless ultrasonic sensor tracks the water level. The freeze protection system keeps water flowing in all weather.
Pricing & Details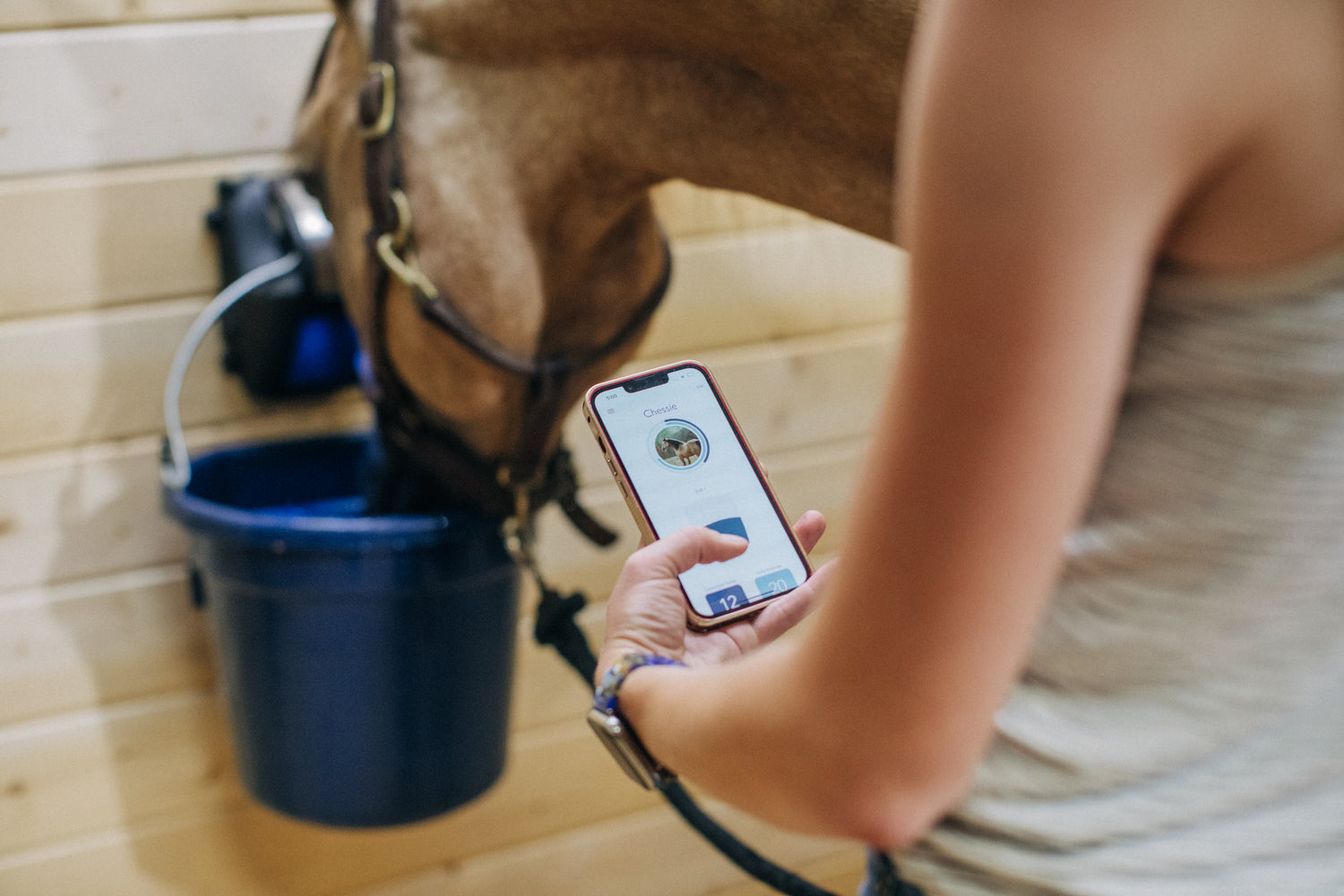 The App
+ THE DRINKING DATA THAT YOU'VE BEEN MISSING
The Cascada App keeps perfect track of your horses' hydration and alerts you if they are drinking less. Visualize and customize your buckets' fill level and see how your horses' drinking behavior changes over time and to the minute.
See App Features
What People Are Saying
Love this!!! I just moved to a place that is set up with all automatic water and while I enjoy the one less chore to do...I don't know how much they drink!

Ally J.
I love you 😳 I can't wait for this product 😭

Sam C.
Brilliant. Literally the best thing I've seen in a long time. Bravo 👏

Gwen H.
Super excited about these...I like that it's usable with a bucket so it's easy for horses to recognize, buckets are washable/removable unlike autos, it seems low profile, and it's still an auto so no worries about horses during the summer with no water. We already have autos in our stalls, but I would gladly swap for these at the right price.

Emily L.
Cascada WOW!!!! You've solved the two main reasons I've always preached against automatic waterers. I am seriously impressed!!! I think you made a convert today. Good job!

Allie G.
60-day Free Subscription

Access your horses' full hydration stats for two months. After that, continue with a subscription or use the free version to see bucket levels.

10-year Warranty

We stand behind our products! Our 10-year warranty on housing and 3-year on electronic components is on par with the industry's top warranty protection.

Real Horse People

Cascada was clearly created by horse people, for horse people! We use Cascada waterers in our own barns and trust our horses' health to them.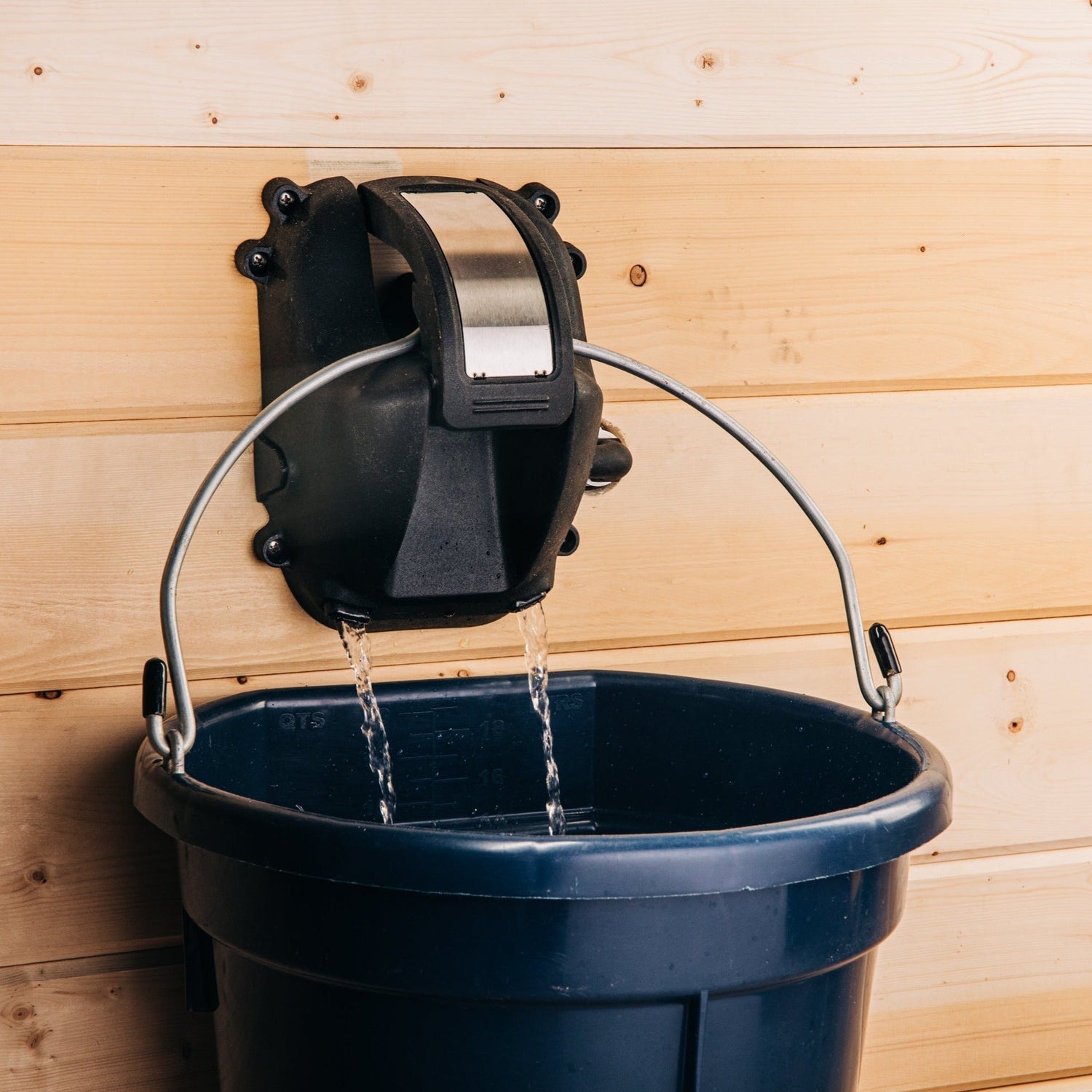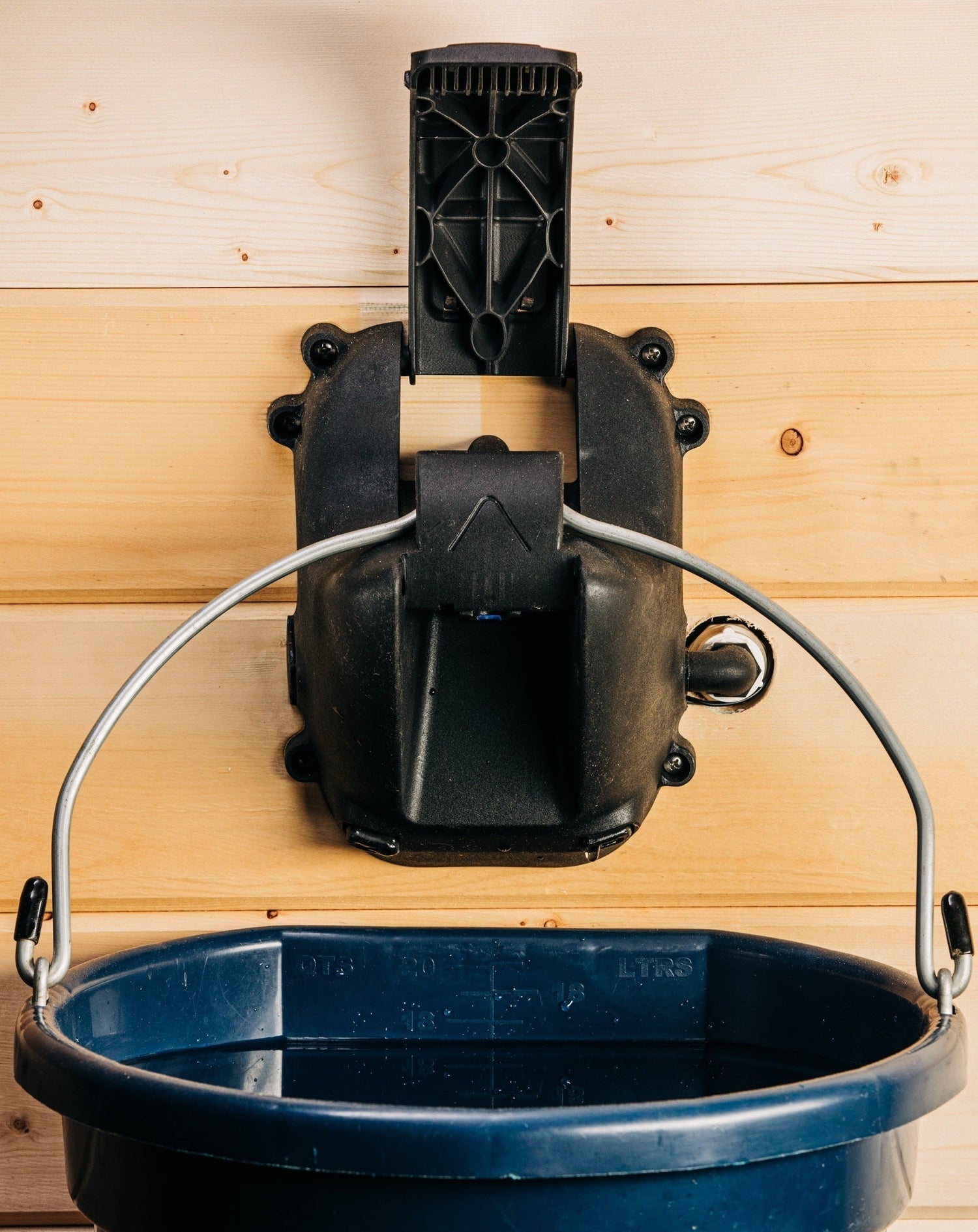 Cascada Waterer
Regular price

$799.00

Sale price

$799.00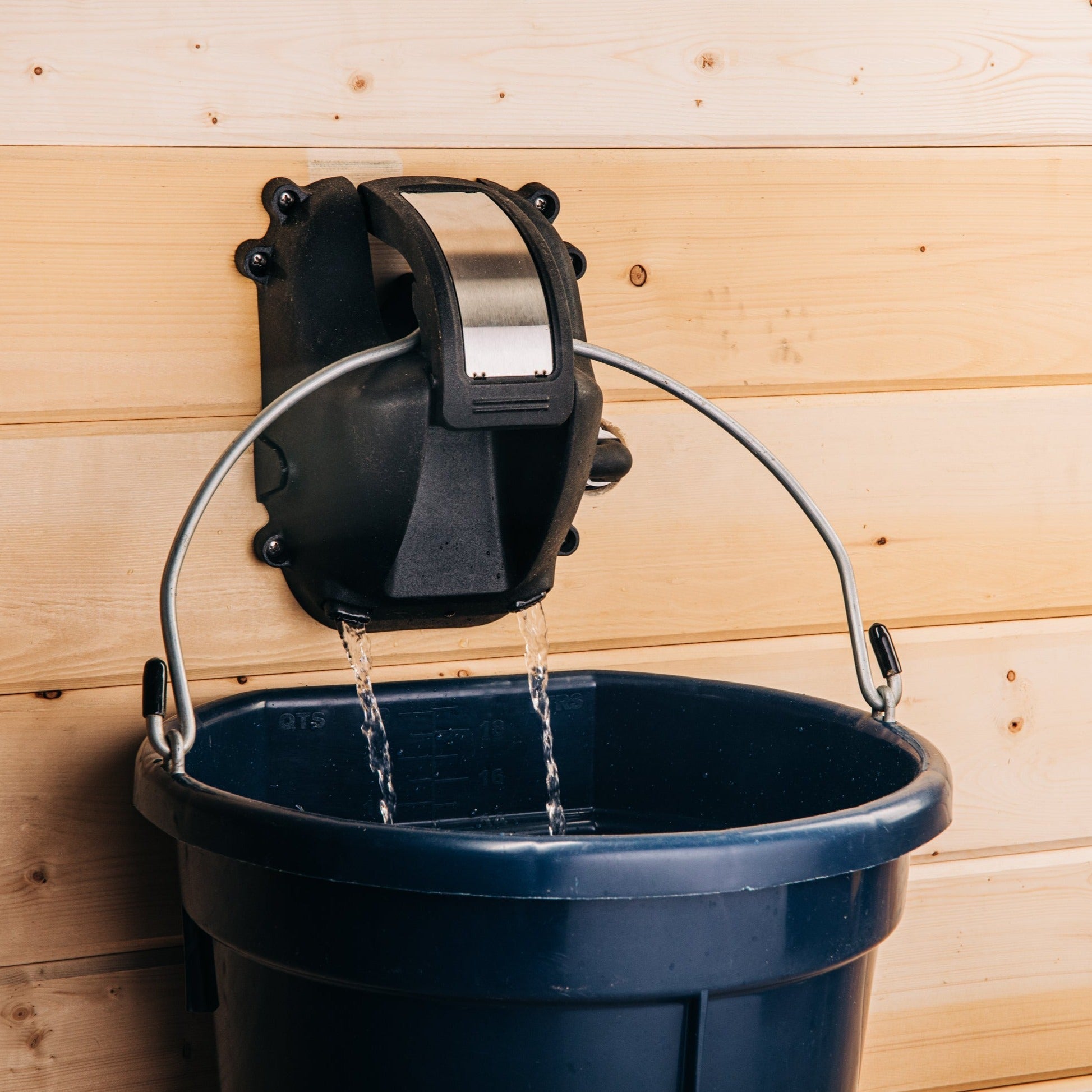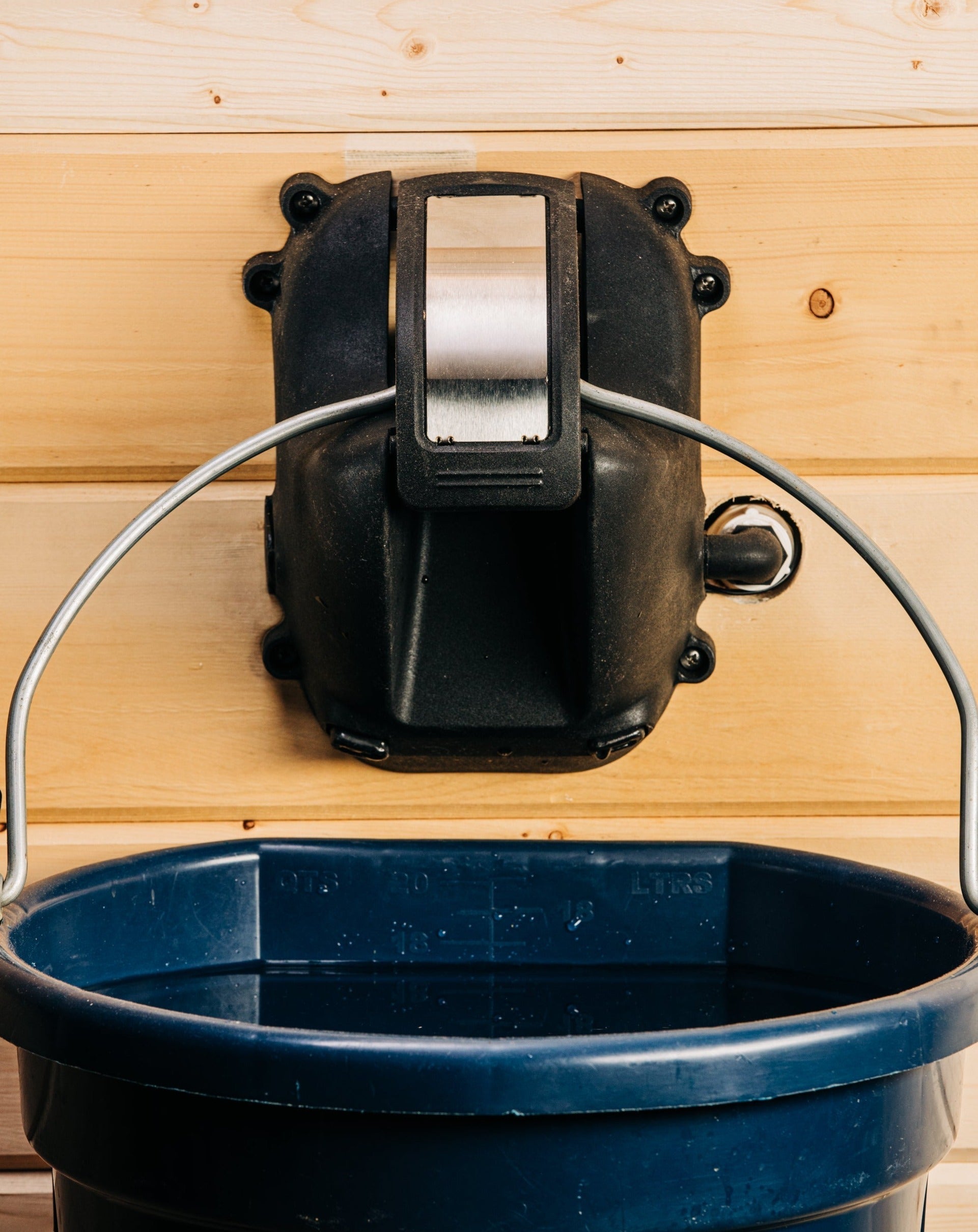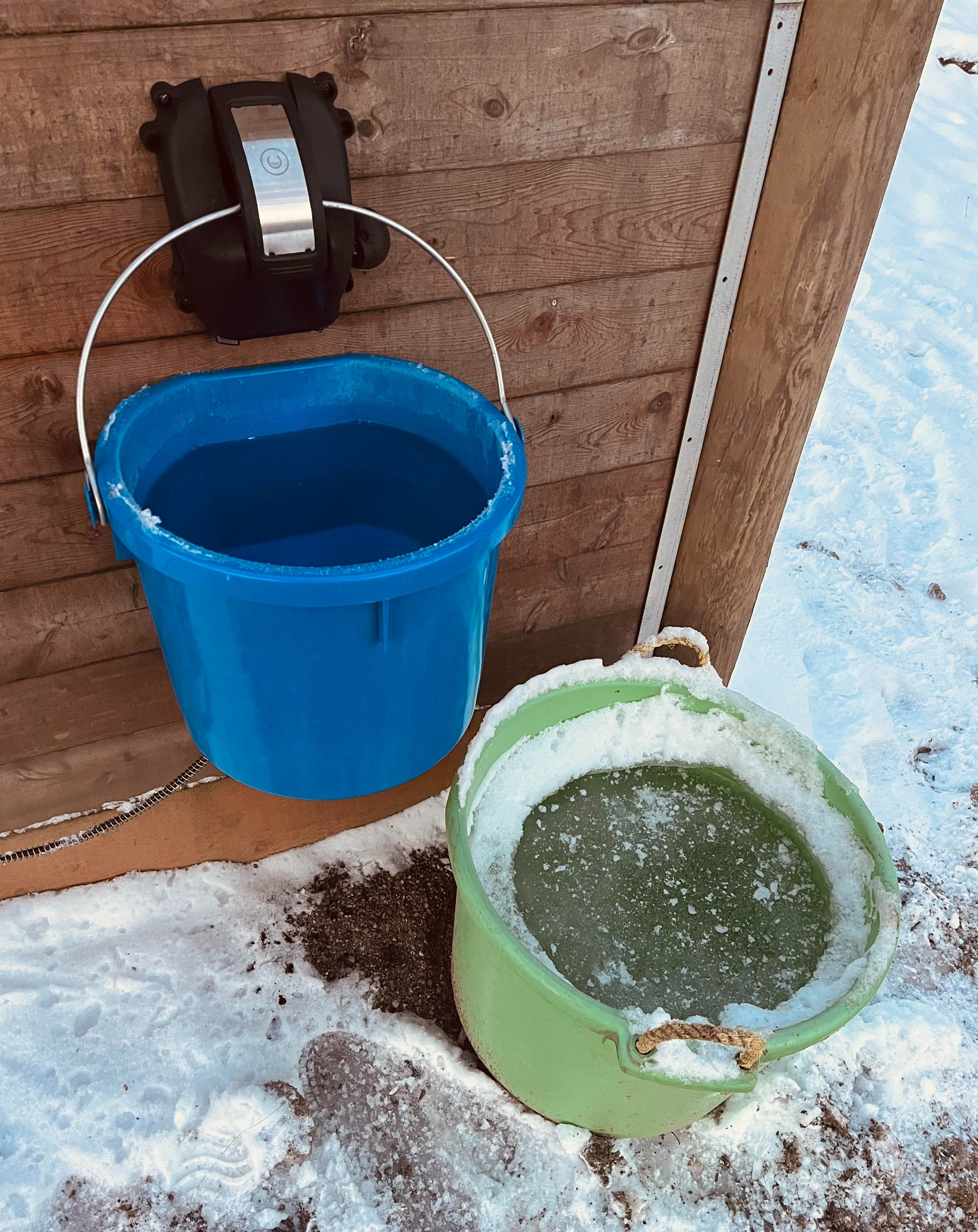 Your Questions. Answered.
How is Cascada different than everything else on the market?

Cascada is the only equine automatic watering system that fills a normal water bucket instead of an integrated vessel, works with no moving or submerged parts, and digitally tracks your horses' water consumption while giving you insight into their ongoing hydration habits from your phone. Learn more about the Cascada Difference.
How do I know how much water my horse is drinking?

The Cascada App tracks how much water your horse drinks down to the minute, as well as their hydration trends over time!

The app also keeps you updated with relevant notifications about your horses' drinking habits and let's you know if they are drinking less than normal so you can take action.
Do I have to use the app or can I just buy the waterer?

The waterer is fully functional on its own and is the most advanced automatic horse waterer on the market even without connecting it to the internet or using the app.

We do recommend downloading the app and taking advantage of the 60-day free trial so you can get a taste of the full Cascada experience!
What do I need to do to prepare my barn for Cascada installation?

To prep your barn for installing Cascada Automatic waterers you will need:

Water lines and electric lines to each stall/paddock where you will be hanging a Waterer. We advise using chew protection on water/electrical lines insulating/heat taping waterlines in colder climates.
There needs to be a standard electrical hookup nearby as the waterer comes with a low voltage wire to run from your unit to a power supply
If you are planning on using the app (which we highly recommmend), your waterer devices will need to be within range of reliable WiFi

We provide you with the materials and instructions needed to hang up your Cascada.

If you need help project planning on your farm to prepare for intalling Cascada waterers, give us a call!

Check out the Installation Page for more details.
How does the cost compare to other auto waterers?

The Cascada waterer costs $799 (a bit less than a similarly equipped Nelson or Ritchie stall waterer) and comes with a 5-gallon Miller bucket. An optional heated bucket is available for $50.

Ask us about special pricing for large orders.

The app is free to download and configure your horses and devices. Full hydration monitoring is available with a subscription that costs $9.25/month when paid annually or $10.99/month on a month-to-month basis.
Will it freeze in the winter or does it have a heater?

The Cascada Waterer has an internal freeze protection system that was tested to -10 degrees farenheit.

Its internal temperature sensors activate multiple safe, low-voltage heaters that keep fresh water flowing in cold weather.

We also advise anyone installing in colder climates to ensure water lines are are insulated with heat tape and to use either an insulated or heated bucket.